Cloud Migration refers to the process of transferring digital business operations into a comprehensive cloud. Many resources refer to cloud migration as a movement from legacy infrastructure to a cloud, but a cloud-to-cloud transfer can also be feasible. This transfer involves relevant data, applications, and IT-related processes from one data center to another.  Similar to physical transfers, cloud migrations require extensive preparation and effort. Migrating your digital entity into a cloud provides efficiency and a substantial amount of savings.
The 10 Steps to a Successful Cloud Migration
As mentioned, the migration of your IT infrastructure requires thorough preparation. Cloud migration offers numerous benefits to many businesses if executed correctly. Successful migration provides tremendous speed, efficiency, and sufficient savings. That said, here are the key steps to ensure that your cloud migration is a definite success.
      1. Determine your Goals
First and foremost, it is vital to determine your goals before beginning in this venture. Determine the benefits of cloud migration for your company through in-depth research and assessments. This research allows you to make sure that investing time and resources into going through the entire process can give you more benefits than problems. It can also help to set the goals that only cloud migration can accomplish for your business. 
      2. Implement your Objectives based on your situation 
After establishing your goals, implement the objectives of cloud migration based on your business operations. Does it go well into your typical business operations?
It is integral to analyze your current IT infrastructure, together with your resources and budget, for a closer look at your current situation. Understanding your resources and available budget allows you to recognize your inefficiencies. This implementation also allows you to establish a specific baseline to make informed decisions and comparisons. More importantly, this enables you to determine the applications that you need to migrate to the cloud when contemplating a new migration to the cloud.
        3. Assess your IT infrastructure
Conducting an assessment of your current IT infrastructure allows you to identify how you can seamlessly migrate your apps. This assessment also will enable you to weigh in your options to find a cost-effective solution that can make this possible. A complete analysis involves gathering details about your data like the following:
Amount of storage needed

Amount of data generated at a time

Expected SLA

Server management
       4. Find the right cloud migration partner
Finding the right cloud migration partner might sound like an easy task. For this reason, most people tend to do it in the later stages. Although selecting a cloud migration partner can happen at any time, you should do so as early as possible. Having the right partner allows you to prepare all the resources and required assessments without compromising your availability and productivity. Ultimately, it gives you ample time to execute the migration strategy and succeed properly.
The right partner provides relevant input backed by thorough research to help you craft a promising cloud migration strategy. They can guide you in implementing practical yet cost-effective technologies for a seamless migration.
In finding the right cloud migration partner, here are a few things that you need to consider:
     5. Choose the Right Cloud Environment
The next step towards a successful cloud migration is identifying the right cloud environment for your business. Having a stable cloud environment allows you to achieve your business goals better. This decision involves selecting the right cloud suitable for your applications and IT infrastructure. Here's an overview of the cloud environment used by many businesses.
Public Clouds
Public clouds are cloud environments implemented by Amazon Web Services, Google Cloud, Microsoft Azure, and the like. In public clouds, the technology infrastructure spreads throughout many companies. These clouds are widely available on-demand. 
Most businesses prefer public clouds because they are flexible and adaptable based on your needs. Companies can make certain adjustments since they only pay for the resources they use.
Private Clouds
Private Clouds are for companies that thrive towards a higher level of security over their data. These clouds are only accessible through a single client and maintained onsite or through a third-party provider. Although third-parties help them with maintenance and ongoing support, only they can access the servers and databases.
Hybrid Clouds
As the name suggests, hybrid clouds combine the benefits of both public and private clouds into one. This type of cloud computing allows businesses to take some aspects between both clouds to maximize scalability and convenience. Simply put, clients can get to enjoy the efficiency of the public cloud and the private cloud's security.
      6. Determine the Architecture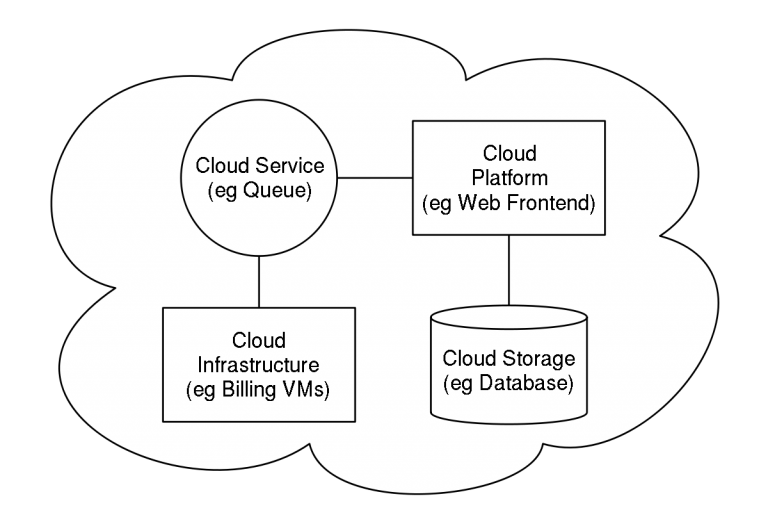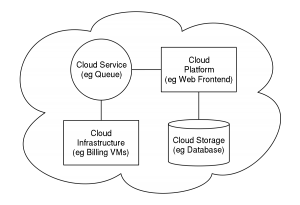 Before migrating to the cloud, it is vital to get a closer look into your existing architecture. This determination involves studying the applications you use, your available resources, budget, and more. Knowing all these allows you to determine everything that you need before moving to the cloud. Keep a list of the apps you need to migrate and the storage needs and computing power for an efficient procedure.
      7. Select your trusted cloud provider 
After determining everything you need to accomplish, it is imperative to look for a trusted cloud provider to meet these needs. As much as possible, partner with someone who can fulfill all your objectives. You can determine a trusted cloud provider through customer reviews, feedback, and testimonials.
      8. Migration Approach 
Now that you have almost everything prepared for cloud migration, the next logical step is to prepare your execution. This migration approach involves a comprehensive plan on how everything would ideally take place. In creating a seamless procedure, consider the following factors:
Approaches that result in minimal disruption time

Order of migration of applications

Set deadlines and prepare critical metrics that define a successful migration

Changes to end-user processes resulted from the migration and any training necessary

Potential issues you can encounter throughout the entire process and how you can overcome them.
      9. Execute Migration
Now is the time to execute all that you have planned. For a successful cloud migration, it is vital to do the following.
Perform Data Back-up
Before even performing cloud migration, make sure that you have a back-up of all your data. Keep your servers and data retrievable in preparation for the worst-case scenario.
Deployment of Cloud environment
Deployment involves setting up the provisions and connections for your cloud environment. This method of setting up your cloud environment also includes testing your cloud's individual and collective components.
Migration of Data
After deploying the cloud environment, the existing data integrates into the new cloud solution. It might take time for the first data to load, for specific changes are needed to fit in the new cloud setup. When everything migrates successfully, test it again.
Testing
The final step to cloud migration is testing and quality assurance. It is to ensure that you haven't missed a thing, and all aspects are structurally sound. This testing phase is the perfect time to check whether your data is correct, and your environment is fully secured. End users should not come across any issues while using the app.
      10. Monitor Progress
After completing your cloud migration, ongoing monitoring is essential. It helps you recognize any recurring issues and fix them before they get out of hand. For organization involved in restructuring, rehosting an existing cloud environment, this step is particularly important in providing important actionable insights into the present and the future. 
In summation, whether you're performing an existing cloud migration or a new migration to the cloud, these ten steps will ensure your project's success. Each cloud migration is different, so you need to first determine your specific goals. This ensures you have clear objectives in mind which will inform which applications you should migrate to the cloud and how the migration can best enhance your business operations. For a seamless migration, you also must assess your current IT infrastructure. Once these decisions have been made, you can begin looking for a cloud migration partner that fits your needs.